What Does S-DBR Provide My Organization?
There are a number of questions regularly confronted by public sector organizations, particularly by process improvement teams within government organizations.
My team is meeting our targeted averages, but my customers are still frustrated, what do I do?
How do I set ambitious but achievable performance standards for my team?
What should be target Work-In-Process (WIP) be? How do I know where to set it?
What will the ROI be on my improvement project?
Which improvement project should I prioritize?
S-DBR analysis can answer all of these questions and more for your organization. Rather than moving forward on a project hoping that the return justifies the effort, know beforehand what leadership can expect of the improvement team and the reengineered process.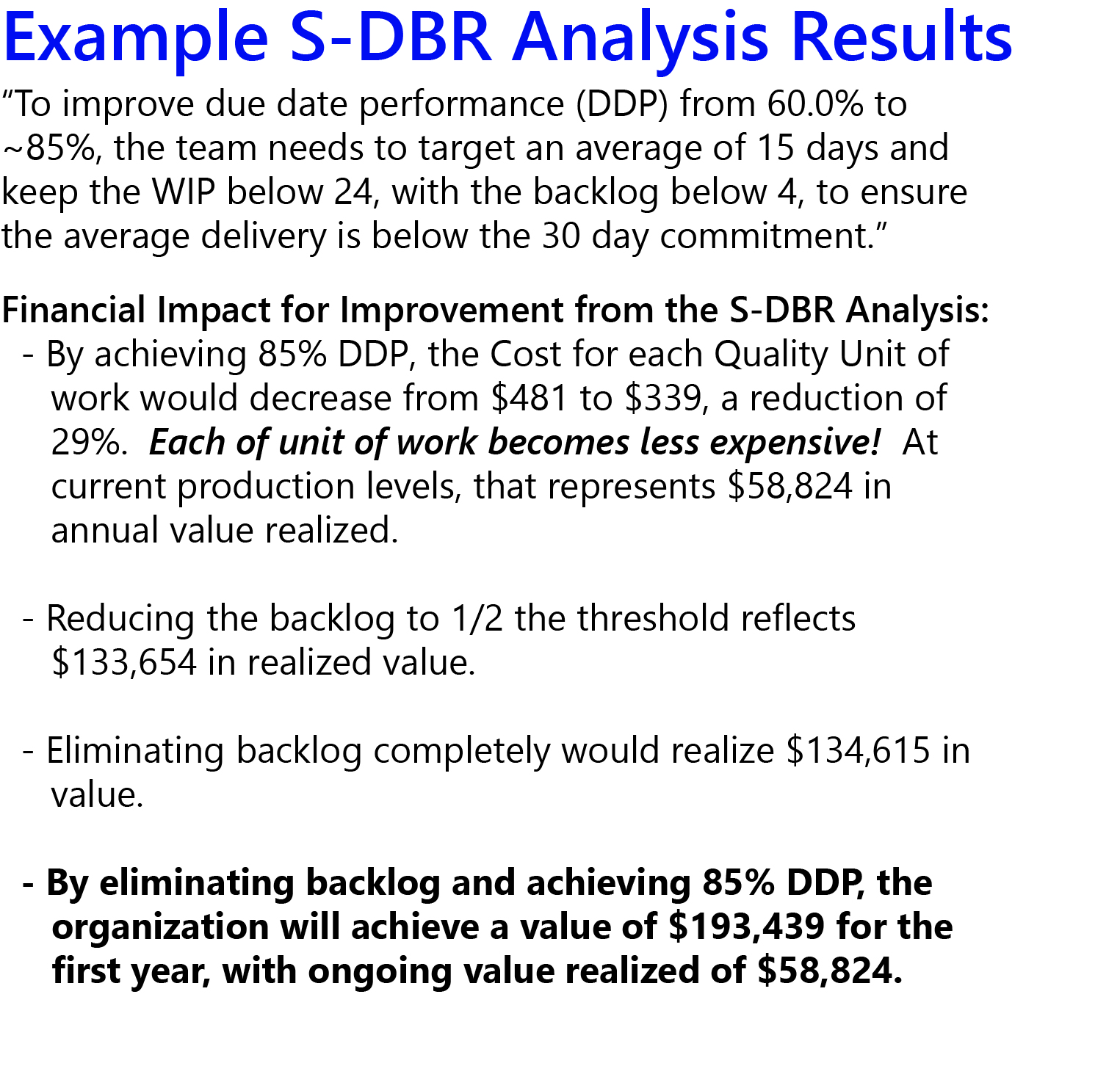 What Specific Insights Does S-DBR Provide?
ReEngine's S-DBR services provide significant insight for decision-making with data already at the organization's disposal. ReEngine works with your team to pull the right data from your system to run the analyses. With just a few data points, ReEngine can give the your organization the same insights it has delivered to other organizations.
Minimum Data Points Needed for S-DBR:
Date Work Began for each unit of work
Date Work Completed

for each unit of work

Promised Turnaround Time

for each unit of work

# Staff Involved in the Work
Avg Salary of Staff (or Total Salary for the Team)
With just these data points, ReEngine can provide the same analysis as the example. This can be used to set meaningful, scientifically derived performance standards, make the case for improvement, and predict the ROI for that improvement.
Watch a short video from ReEngine on what S-DBR can provide to your organization.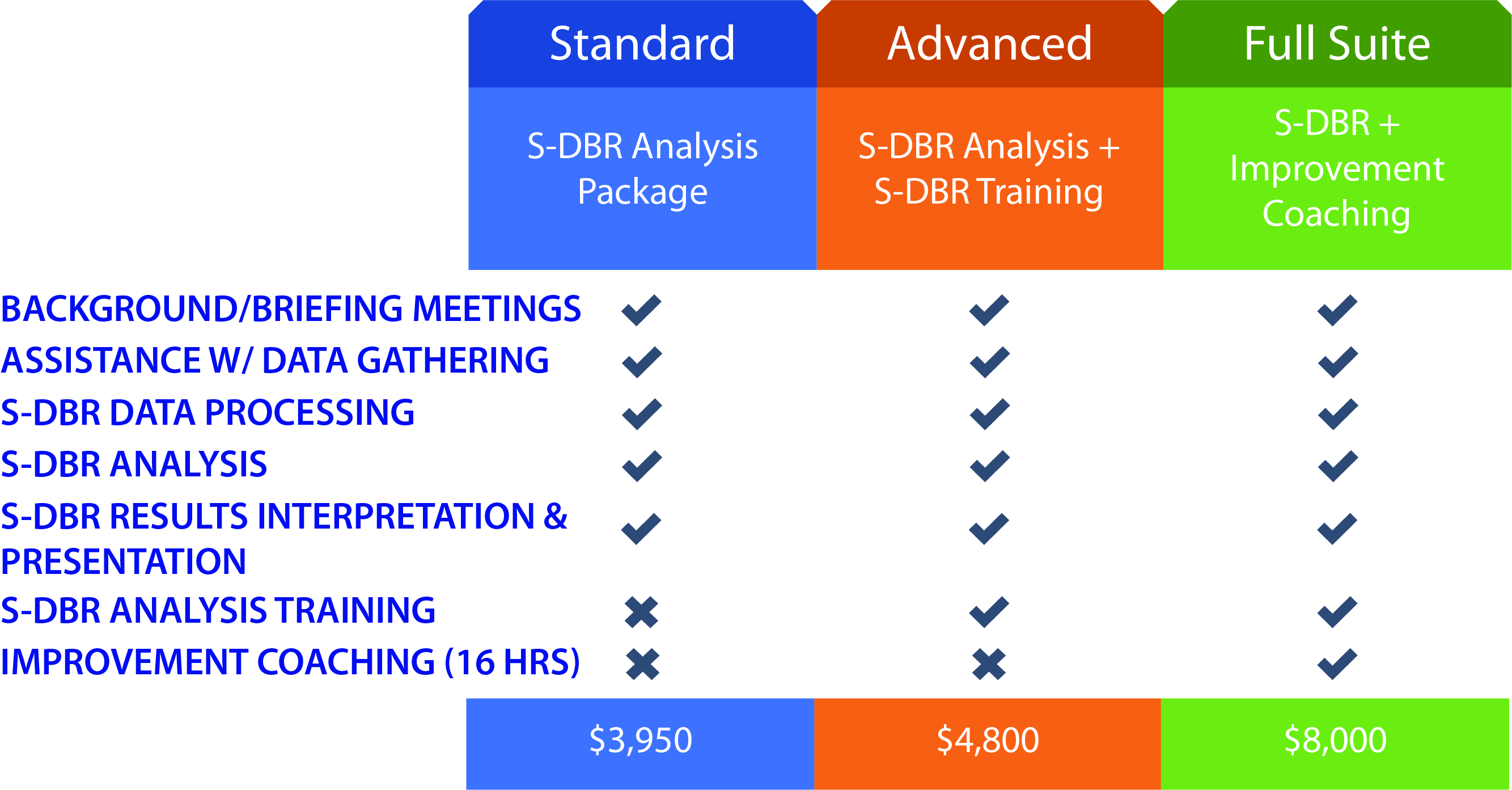 ReEngine's Suite of S-DBR Services
ReEngine offers 3 distinct packages of services for Simplified Drum Buffer Rope. The packages ranges from ReEngine doing the analysis and presenting results to your organization, to ReEngine training staff to perform the analysis themselves and ReEngine providing improvement coaching to help identify and plan the improvements driven by the analysis.
Thanks for submitting your information! Please continue with the checkout process.
Frequently Asked Questions
Can I get a refund if I'm unhappy with my purchase?
If you are unsatisfied with your coaching, reach out to us to see if your purchase is eligible for a refund.
As stated in Teachable's Terms of Use, Coaching IS NOT covered by Teachable's 30-day student refund policy. As such, we highly recommend that you add your own refund policy here.
How do I schedule my appointment?
Upon purchasing coaching, you'll receive further instructions on how to book a time for your appointment.
Can I purchase coaching more than once?
Absolutely! If you find yourself in need of coaching more than once, simply purchase the coaching again.